When I can I like to support companies who make their products right here in the U.S.A. I am always afraid that when products are manufactured in China they are made by workers who aren't paid a fair wage or provided with safe and healthy working conditions. I also hope that manufacturing facilities in the U.S. follow better environmental practices and that the products they manufacture are safe for the consumer. You may notice that I say hope because there is no guarantee that made in the U.S.A. means better wages/environmental practices/quality than China, but I feel like when I purchase products made in the U.S.A. I am doing my best at being a responsible consumer. So with the holiday season upon us, here is a list of some products for our little ones that are manufactured in the U.S.A.
Infant/Baby
 1. My First Keys Baby Toy by Green Toys (list price $7.99, current Amazon price $7.71)
My notes: you will notice that I will be listing quite a few products from Green Toys. I like that Green Toys are made from recycled materials and I find that they are both sturdy and affordable, as well as made in the U.S.A.
2. Multi Sensory Silicone Teether (2-pack) by Lifefactory (list price $14.99, current Amazon price $14.99)
3. Striped Karate Pants or an Organic Short Sleeve Lap T by American Apparel ($14.00 and $10.00, respectively)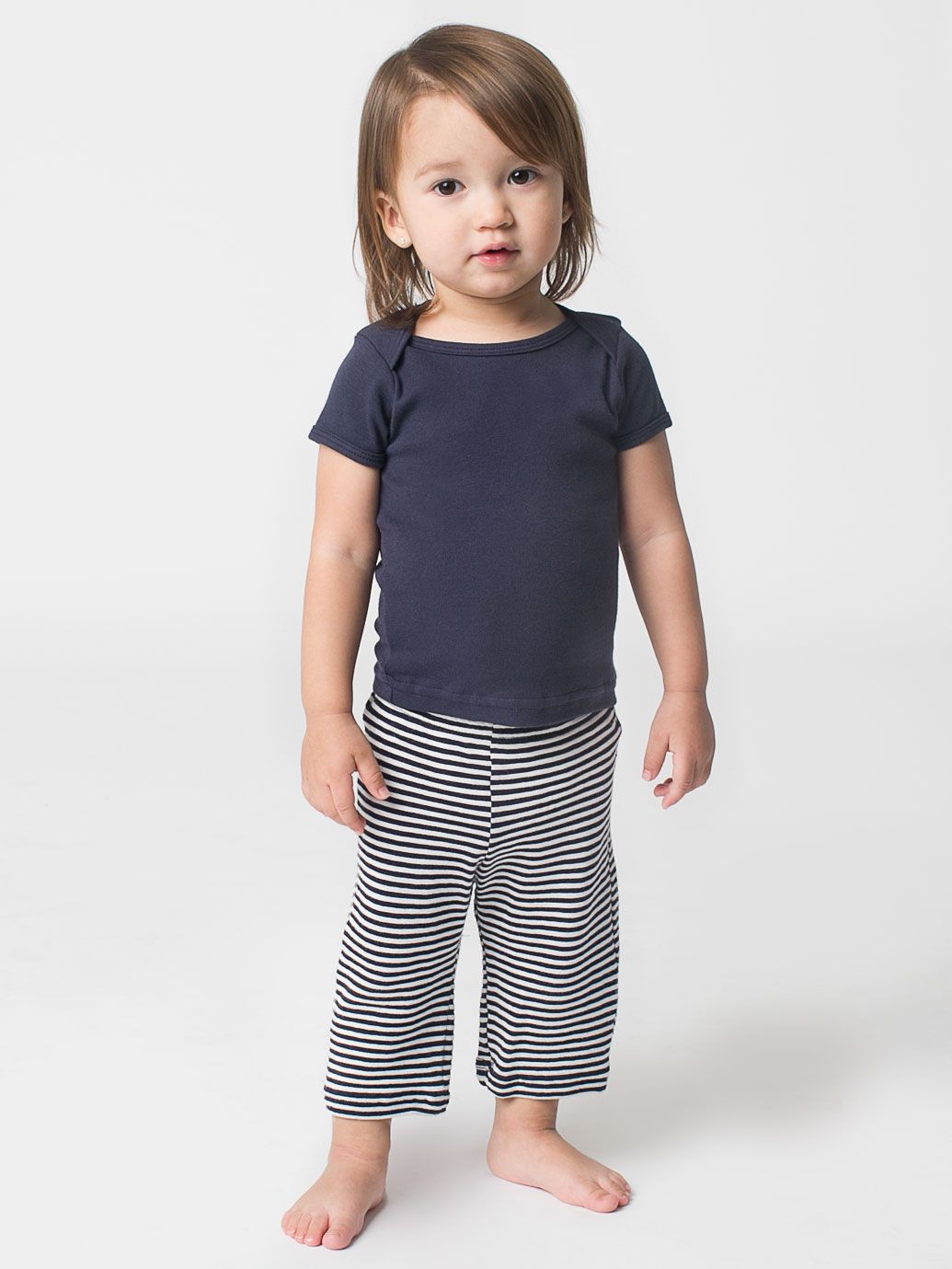 4.  Wooden Baby's First Christmas Train Ornament by Graphic Spaces on Etsy ($19.00)
My notes: We are giving S. the train engine ornament this year since she is a big "choo choo" fan, but check out their Etsy store for other ornaments and designs.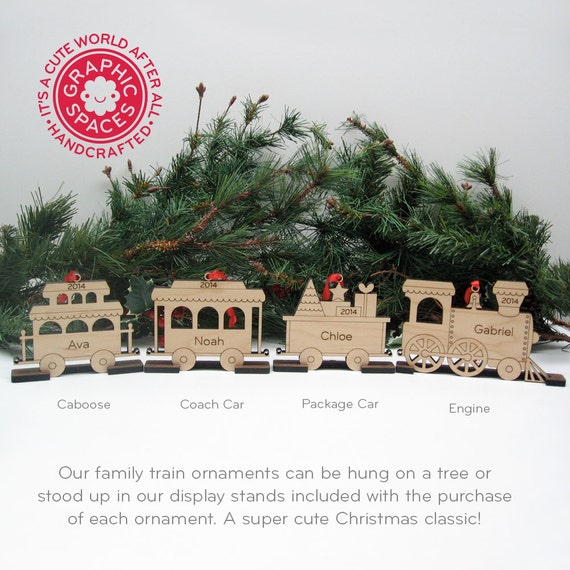 5. One Size Simplex All In One Cloth Diaper by Blueberry ($28.95)
My notes: these diapers were formerly made by the brand Swaddlebees and some listings on sites like Amazon are still listed as Swaddlebees instead of Blueberry. I usually try to use organic cotton diapers, but despite the fact that these are not organic and have a microfiber insert, they are my favorite diapers. It might not look like an exciting Christmas present, but remember at this age it is all about the packaging.
Crawler/Young Toddler
1. My First Stacker by Green Toys (list price $14.99, current Amazon price $15.19)
2. Munchie Mug Snack Cup by Munchie Mug ($16.99, but Amazon price varies based on mug selected)
My notes: recommended ages are 1 to 4. We have one for S. and it is the best snack cup I have found, definitely worth the extra money. 
3. Organic Wooden Toy Gift Set by Honey Bee Toy and Craft on Etsy ($20.00)
My notes: I haven't purchased anything from this seller, but it looks like a good product at a reasonable price as well as a gift set that might hold its own in the toy bin for a while. I try to support Etsy sellers by purchasing at least an item or two off of Etsy every Christmas.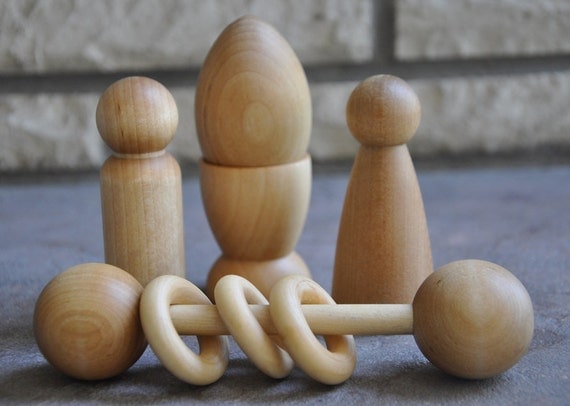 4. Boynton's Greatest Hits by Sandra Boynton (list price $23.99, current Amazon price $14.11)
My notes: I just chose this set because it has But Not the Hippopotamus included in it which S. likes, but there are other sets available as well as many individual board books by Sandra Boynton. I find that Boynton books are simple, but captivating for a young audience. I have a few Boynton books that I have purchased used that say they are printed in Mexico, but all the ones I have purchased new say that they are manufactured in the USA and I checked the three in this set to make sure they all say manufactured in the USA on the back.
5. Push Around Buggy by Step2 (list price $59.99, current Amazon price $43.54)
My notes: I was surprised to find out that this was actually made in the U.S.A. I am not always a fan of big plastic toys, but S. has loved this car since she was probably about 9 months old. It does say that it is for 1.5-3 year olds, but I feel that S. is already getting a little big for it sometimes.
Older Toddler
1. Shape and Color Sorter by Lauri (list price $14.99, current Amazon price $11.93)
My notes: we don't leave this toy out all the time for S. because of all the pieces, but she does enjoy playing with it when we take it out. She still doesn't understand the sorting part though.
2. Sand Play Set by Green Toys (list price $21.99, current Amazon price $15.39)
3. Wooden ABC Blocks with Bag by Uncle Goose (list price $42.00, current Amazon price $36.95)
My notes: if I didn't already have letter blocks for S. I would probably buy these for her based on all the good reviews on Amazon.
4. Classic Jumbo Lacing Beads by Holgate ($12.00 on Holgate website, current Amazon price $11.68)
5. Little Pitterpat Soft Sole Shoes by Little Pitterpat, sold on Etsy and at select stores nationwide ($35.00)
My notes: I could just have easily listed these for babies or young toddlers because they come in all sizes. Prices vary based on the shoes you select. I noticed that for smaller sizes there were even some on sale for $16.00. I love soft sole shoes for S., especially at the playground, and I have heard nothing but good things about these shoes. If S. didn't already have other soft sole shoes I would probably be buying these for her, actually, I still might buy her a pair when she outgrows her current pair of soft sole shoes. There are so many cute prints I had trouble selecting one to show, I'm not sure how I would ever choose one to buy.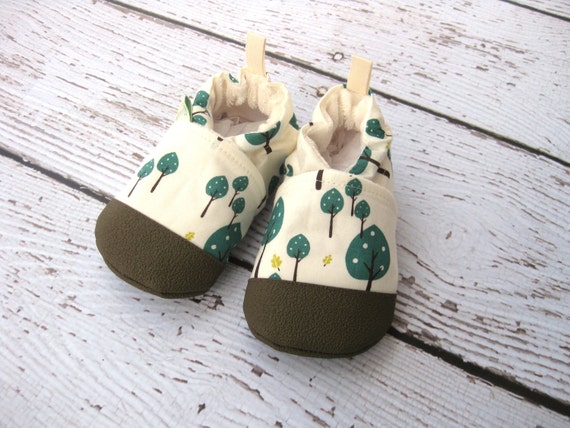 Young Child
1. 4-Tone Pinewood Train Whistle by Brooklyn Peddler (current Amazon price $6.42)
If you have a train enthusiast, for an added bonus throw in a train engineer's hat by Round House for $14.99 plus shipping.
2. Dish Set by Green Toys (list price $24.99, current Amazon price $21.21)
My notes: there is also a tea set as well as a pot and pan set made by Green Toys that would go well with this dish set. We have this set and the dish set; S. has already been playing with them for almost a year.
3. Name Train by Maple Landmark Woodcraft ($25.00 for three letters, engine, and caboose)
My notes: I think this could also be a great gift for a baby to use as a room decoration on a shelf; however, it says for ages three and up so I am listing it here, plus it goes with the train whistle and engineer's hat.
4. Tinkertoy 100 Piece Essentials Value Set by K'NEX (list price $34.99, current Amazon price $24.49)
My notes: these aren't the original wood Tinker Toys that I remember having as a kid, but they are made in the U.S.A. and they have better reviews on Amazon than the wood version.
5. Wooden Block Set "Basic Builder" with 60 Blocks by Back to Blocks ($60.00)
Older Child
1. Slinky by Slinky (list price $5.99, current Amazon price $4.99)
My notes: the box says for ages 5 and up, but S. is already a Slinky fan, although she has a Slinky Jr. (the smaller version).
2. Some Classics: Jump Rope or Frisbee by Green Toys (list prices $10.99 and $5.49, respectively, current Amazon prices $10.24 and $5.49, respectively) or a Plain Yo-Yo by Maple Landmark ($5.75)
3. 28″ Wood Baseball Bat by Louisville Slugger ($15.99)
My notes: I don't know much about baseball bats or baseball for that matter, so if this bat doesn't look like the right fit for your child there are other Louisville Slugger bats that are also made in the U.S.A.
4. 35 Model Ultimate Building Set by K'NEX (list price $24.99, current Amazon price $25.25)
5. Silver Proof Set 2014 by the United States Mint ($53.95)
My notes: this might not seem like an exciting gift, but it is something that is fun to look at and talk about as well as something that can be tucked away as a small investment. We give S. a set for Christmas every year (well we intend to, this will only be her second Christmas).
Just as with my eco-friendly toy list, I do not have personal experience with all of these products so please use your best judgment when determining if a gift is appropriate for a specific child based on their age and skill levels. Also, I think it is great if you can find these or other made in the U.S.A. products from local retailers; I link to Amazon because it is the easiest way to provide additional information about many of the products. Prices change on Amazon all the time, so my "current Amazon" price may be different from the price you see when you click on the link, many times I find that Amazon prices are competitive with other retailers, but not always so it can pay to shop around.
If you don't see anything you like, or you think your child would like, on this list then check out other items made by some of the companies listed, I have found that many companies that make one of their products in the U.S.A. make all or most of their products in the U.S.A. I also came across some products like tricycles, roller skates, and skateboards that were made by American companies; however I did not include them in my list because the products are expensive so I would consider them specialty items that would not appeal to a wide audience. Also, feel free to add your favorite made in the U.S.A. gift for little ones in the comments below.